Not until a child turns 18 can a child decide which parent to live!
Michigan, child custody law is a highly complex area of family law. Many questions arise when deciding child custody, including, "At what age can a child decide which parent to live within Michigan?" A child in Michigan never receives an absolute right to decide where they live until they turn 18 years old. The reasonable preference of the child is just one factor the Court reviews when determining child custody and parenting time.
The best thing you can do for your child is finding an experienced family law lawyer. In addition, it would be best if you had a custody and divorce lawyer if you find yourself in a child custody battle.
Custody, parenting time, and child support can all be impacted by unfair or inappropriate custody and parenting time order. A continuing parent-child relationship can be damaged with a custody or parenting time order that keeps you from your child. Get the legal advice you need.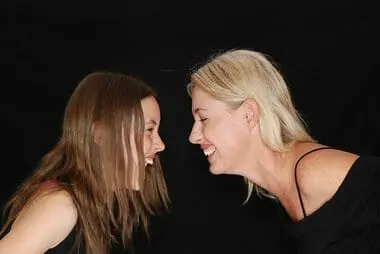 It may seem Counter-Intuitive that a Child Cannot Choose Where They Live at a Certain Age
It is easy for one to believe a child would choose where they live at a certain age. At the age of 14, a child can express their preference for who shall be appointed guardian of them. At 16 years old, a child can seek to be emancipated from their parent. At 17 years old, a child can be charged criminally as an adult. In reality, though, they only can honestly choose where they live when they turn 18 years old.
When can my child decide which parent to live with within a Michigan Court?
There is no age when a person can decide unilaterally or not which parents he lives with outside of 18 in a Michigan family Court. However, when the child turns 18 years of age, they are an adult and can decide where they live.
The child's preference is part of a judge's considerations when deciding custody or parenting time. A child's preference will be measured for the proper weight based on a child's age and the reasonableness of choice within the context.
How is Child Custody and Parenting Time Determined?
Michigan Child Custody Act provides for both parents to have time with their children.
In Michigan, there are two types of child custody: legal and physical. A custody and divorce attorney can help you reach an agreement reflecting your child's best interests.
Sole legal and physical custody
Sole legal custody is the ability of a parent to make decisions without consulting the other parent.
Sole physical custody means the child has to live with just one parent. Joint physical custody gives your children the right to make crucial life decisions for their child, including health care education and general welfare.
Joint legal and physical custody
Joint legal custody provides for significant decisions are made by consultation and agreement with both parents.
Joint physical custody allows the child to maintain a residence with both parents. One parent is the principal custodial parent, and the other parent has parenting time on a predetermined schedule.
In determining what type of custody is awarded in a custody or divorce case, the Court will review the best interest factors of the minor child. It is one of these factors that provides a minor child a say in where they reside.
What are the Best Interests of the Child used in deciding custody in Michigan?
In Michigan, MCL 722.23 states that in pertinent part that the Court determines the "best interests of the child" with a review of the following factors:
(a) The love, affection, and other emotional ties existing between the parties involved and the child.

(b) The capacity and disposition of the parties involved to give the child love, affection, and guidance and to continue the education and raising of the child in his or her religion or creed, if any.

(c) The capacity and disposition of the parties involved to provide the child with food, clothing, medical care or other remedial care recognized and permitted under the laws of this state in place of medical care, and other material needs.

(d) The length of time the child has lived in a stable, satisfactory environment, and the desirability of maintaining continuity.

(e) The permanence, as a family unit, of the existing or proposed custodial home or homes.

(f) The moral fitness of the parties involved.

(g) The mental and physical health of the parties involved.

(h) The home, school, and community record of the child.

(i) The reasonable preference of the child, if the Court considers the child to be of sufficient age to express preference.

(j) The willingness and ability of each of the parties to facilitate and encourage a close and continuing parent-child relationship between the child and the other parent or the child and the parents. A court may not consider negatively for the purposes of this factor any reasonable action taken by a parent to protect a child or that parent from sexual assault or domestic violence by the child's other parent.

(k) Domestic violence, regardless of whether the violence was directed against or witnessed by the child.

(l) Any other factor considered by the Court to be relevant to a particular child custody dispute.
In a divorce or custody case, the Judge will take evidence on all of these factors and review them in making a custody determination or a parenting schedule. A child's preference will be taken into account, but the child's preference is not controlling. As you have seen, factor "i" involves the reasonable preference of the child.
A child's opinion is only one factor
In Michigan, courts may consider a child's preference only if it feels the child is of sufficient age and mature enough for its preference. The Court must then consider several other factors while making the final decision about custody, parenting time, and other areas of family law.
When will the Court consider a child's reasonable preference?
When a child is old enough to express his or her preferences, the Court must listen to the child's thoughts before deciding. The Court will only speak with a child if the Judge thinks he or she is mature and old enough to do so.
There is no minimum age. Instead, it comes down to each child's level of maturity. The Court will consider the child's maturity, the more the child's opinion in matters of custody and parenting time.
For the Judge to give weight to a child's preference, the child's opinion must be reasonable. It must be a mature decision and not based on which parent has the most money to spend on them or the parent that provides the least restrictions on the minor child. Such a decision would not be considered reasonable when making a custody or parenting time decision.
Does a child have to testify for a Court to determine a child's preference?
No children generally testify in Court on family law matters like custody, parenting time, and child support. However, in Michigan, judges have the power to require that a child be interviewed to determine the child's opinion related to custody and parenting time. During this process, judges will often speak informally to discern the child's opinion about the parenting schedule they would like and not want.
This is often conducted without parental guidance or interference from attorneys who may believe one parent is better suited for custody or additional parenting time instead of another. The Court does not allow parties directly involved on either side of an issue into these conversations because it can cause psychological harm to the child.
Assistance of the Friend of the Court in determining child custody
The Friend of the Court is an entity that provides assistance in custody and visitation decisions in Michigan. More commonly, a judge will ask the Friend of Court to interview parents and children in custody and parenting time disputes.
The investigator (usually a trained social worker or attorney) meets with each party individually; if necessary, they may also meet separately with kids who can speak for themselves about what is happening now that their preference matters too!
They assess all those best interest factors before preparing reports. The Judge reviews these recommendations.
Friend of the Court Recommendations
The FOC investigator will typically send a written recommendation to all parties with findings reflecting the best interest factors, including recommendations on what they think should happen. This FOC recommendation is based on their investigation into both sides' concerns and the motions filed on the case.
Objections to a Friend of the Court Recommendations
Although each county in Michigan has different procedures, most Michigan Courts will utilize the Friend of the Court to help with custody and parenting time investigations. The FOC investigator typically sends out recommendations to the parties in the case. The parties have 21 days to object. If they object, there will be a hearing before a judge who will make the final decision. If no objections are filed, the recommendations can become Court Orders.
Contact a Michigan Family Law Attorney to Discuss your child custody and parenting time case!
You don't have to face this on your own. You can contact the Bruce Law Firm. We are here for you during this trying time in life! Our Michigan divorce attorneys offer a free consultation to discuss your case.
Call now and get the legal advice you need. Our divorce lawyers are ready to help.