How Much Does It Cost to File for Divorce in Michigan: Important Information from a Michigan Family Lawyer
Divorce is never an easy process. It's especially difficult to consider how much does it can cost to file for divorce in Michigan. So, what does the average person need to know about how expensive a divorce will be? This blog post from Bruce Law Firm answers that question and more!
The first thing you should know is that there are many different types of divorces. Some of them are much more expensive than others. For example, uncontested divorces typically cost less than contested ones because they don't require as much time or legal work on behalf of your divorce attorney. Attorney fees are the largest expense in a divorce filing. Other costs include a filing fee and possible various experts that may need to testify.
Typically, divorce attorneys are paid on an hourly basis
A divorce attorney's fee will depend on their hourly rate, the type of retainer they charge and any flat fees that are charged. Fees also change from firm to firm and city by city.
Hourly rates typically range from $200-$350 per hour but can vary depending on location. A less expensive option for attorneys is to have a set retainer fee or flat fee which they collect at the beginning of your representation. You will want to talk to a divorce lawyer to understand how they bill for a divorce case.
What is the cost of the filing fee for divorce in Michigan, and what are the requirements to file a divorce complaint in Michigan courts
Michigan law proved for the payment of a filing fee when the divorce process is commenced. The filing fee is one of the standard court costs of any divorce. The filing fee is payable to the circuit court where the divorce is filed. It is paid at the opening of the case.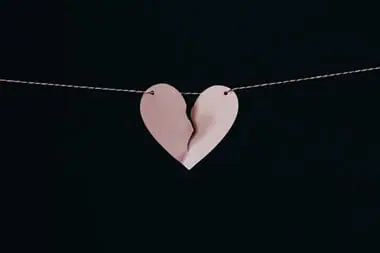 Michigan filing fees due when the case is filed
The filing fee for a Michigan divorce petition is $175.00 if you do not have minor children. The filing fee for a divorce with minor children is $255.00. A divorce attorney or party filing the complaint will pay the fee at the time of filing.
The filing fees are payable to the circuit court in the county that the divorce papers are filed. A fee waiver is possible if the parties are low-income. A circuit court judge will decide if a fee waiver is appropriate.
Can you get a divorce in Michigan without a lawyer?
You can file a divorce petition through the family division of circuit court without an attorney. The Petitioner or person filing the divorce complaint is required to provide personal information about themselves and their spouse, including name, address, occupation, social security number or date of birth, and providing details surrounding any children from the marriage.
The Michigan divorce process requires a separation agreement or judgement of divorce that will detail how property and debts are divided between ex-spouses and who will take care of which children.
You never need to hire an attorney, but you are still held to the same standard if you file without a lawyer. It is important to remember the Court cannot give legal advice. It is not advisable to file a divorce without the assistance of a family law attorney. When you are thinking about the question how much does it costs to file for divorce in Michigan you might think you are saving money but it could end up costing more if mistakes are made. A divorce lawyer can help you get the divorce that you deserve.
Requirements to File for the Divorce in Michigan
Michigan divorce laws provide the requirements to file a divorce. A family law lawyer can be of assistance in understanding the legal requirements for filing a divorce. The complaint must allege the following requirements.
Residency Requirements
The Petitioner must be a resident of the State of Michigan and have resided within the State for at least six (06) months immediately preceding filing; OR, if you do not live in Michigan, but your spouse does, you can file your case here.
Another requirement is that you reside in the county you are filing the complaint for ten days. Either you or your spouse must reside in the county you are filing the divorce case.
How long does it take to get a divorce in Michigan? What is the applicable minimum waiting period?
There are different divorce statutory waiting periods after you file your divorce case. The divorce cost increases with the longer the divorce case takes to complete. Even though Michigan is a no-fault divorce state, many issues must be resolved in a divorce.
Even if there are no children in the marriage, there are several issues to be decided, including division of marital property and spousal support
If you and your spouse have no children together, there is a two-month waiting period before you can be divorced. The waiting period starts after filing the paperwork with the Court. The divorce process can take much longer than the two months in an agreement can not be reached.
Costs related to property division of the marital estate
When there are no children, there are several issues that must be decided. his can include the division of marital property. There are a lot of costs that can be related to the division of marital property.
Marital property can include real estate, personal property, and retirement accounts. Discovery related to property division involves the exchange of financial documents. Some of this can be sensitive or confidential information.
If the parties cannot agree on the valuation of an item, appraisals can often be ordered. Retirement accounts require special orders that have an additional cost. Items acquired during the marriage are considered marital property. These can increase the cost of the divorce.
Even though Michigan is a no-fault divorce state, fault can affect the ultimate division of property. A party determined to be at fault can be awarded less marital property.
Make sure you disclose all your marital property!
It is important to disclose all your property is a Michigan divorce. The Michigan Supreme Court has ruled that when a party has hidden or failed to disclose assets, the judge can award all of the property to the other side. Whenever the Michigan Supreme Court makes a decision, the lower courts are obligated to follow their decision.
Proving the need for spousal support can be expensive
Alimony, also called spousal support, can be an issue. Spousal support, more commonly known as alimony, is awarded when there is a large difference in income between you and your spouse. Like property, even though Michigan is a no-fault divorce state, a party determined to be at fault can be ordered to pay more alimony.
A six-month waiting period for children born into a marriage allows time to resolve many other issues
If you and your spouse have children together, there is a six-month waiting period until divorce proceedings can be completed; this also begins when filling out any required documentation at the courthouse. Divorces with minor children are generally much more costly than those without minor children.
One of the most difficult issues to resolve in divorce is child custody
As part of the divorce process, child custody will have to be decided. There is the issue of legal custody and physical custody. Child custody is one of the most contentious issues in any divorce. Custody is often the most time-consuming part of a divorce and, as such, has a large impact on the overall cost of a divorce.
Custody is basically who gets to make decisions for your children. A custody trial can very costly in that they usually involve both sides presenting witnessed testifying as to their parenting skills.
Married with children? When you initiate a divorce, child support is another issue to resolve.
Child support can be complicated and expensive to determine.
In many cases, child support is determined based on the gross income of both parents and any other resources that may be available for the children, such as medical insurance or work-provided tuition assistance. Child support payments are usually ordered in a set amount each month based on factors like age, needs of the parties.
Regardless of these deadlines, if the parties have many disagreements, the divorce process can take much longer. The longer a divorce takes, the higher one can expect the costs to be.
Divorce is never easy to go through, but the Friend of the Court is a key participant that can help
If you and your spouse have children together, an evaluation by the Friend of the Court may be conducted to determine custody arrangements. The FOC works for the family court to assist in the judge.
The FOC will interview both parents and other important people in their lives, like relatives or teachers, before issuing a recommendation for either joint-custody or sole-parental responsibility with a visitation schedule determined between each parent according to what is best for all parties involved.
Michigan is a no-fault divorce state when it comes to divorce cases
In Michigan, the parties in divorce do not need to allege or prove fault. As a no-fault divorce state, the parties have to allege a breakdown of the marriage relationship, and there remains no reasonable likelihood that the marriage relationship can be preserved.
A divorce attorney can assist you in putting these proofs on the record.
How much does it cost to get an uncontested Michigan divorce in Michigan?
An uncontested divorce is a divorce that does not involve any disputes over property or custody. It's a simple, straightforward divorce in which everything has been agreed on beforehand, and the judge needs to sign off on it.
For many couples, an uncontested Michigan divorce is preferable because they can avoid all of the expensive legal fees with litigated divorces.
An uncontested divorce can cost anywhere from $800 to about $1500 for an uncontested divorce in Michigan.
The cost of your uncontested divorce can depend on several factors:
the complexity of the agreement between you and your spouse
is there real estate owned by the parties
are there any minor children born between the parties
An uncontested divorce can be much cheaper as the parties have agreed on most terms. A lawyer can still be of value in that they can ensure that the parties have thought of all the issues.
What is a contested divorce, and how much does it cost
A contested Michigan divorce is a divorce with disputes that have to be resolved by the Court. It can take longer than a non-contested divorce and cost more in legal fees if both spouses cannot agree on all of the disputed issues.
A contested divorce can involve disputes involving many different areas. These can include child support, spousal support, real and personal property considered marital property, property division.
The average cost for a contested divorce in Michigan is over $2,000.00. The costs can vary depending on the length and complexity of a divorce case, as well as what type of attorney you choose to represent you.
Can you get a divorce in Michigan without a lawyer?
You can file a Michigan divorce without a lawyer if you both agree and are not contesting anything.
If either of the parties disagrees, then a divorce may be contested with one or more hearings in Court. An attorney can be of benefit in divorces that are contested and requires numerous court appearances.
How do I file for divorce in Michigan on my own?
The first step for filing for divorce on your own is to draft your court papers. This includes a Divorce Complaint and a Summons.
The second step is to file these court papers at the appropriate courthouse along with copies. In Michigan, the appropriate courthouse is the County Circuit Court, where at least one party resides.
You will then need to provide personal service to the other party. This can be done in person or by registered or certified mail with a return receipt requested. The return receipt is the proof the other party was served with the divorce summons and complaint.
Some couples decide that getting a legal separation is a more sensible option than going through the lengthy and costly divorce process
A legal separation in Michigan is a court order that divides property and sets custody, visitation rights, and spousal support. It does not terminate the marriage, so both spouses remain legally married to one another until they enter into an agreement or reach a decision after finalizing their legal separation in Michigan court.
If the parties later want to turn their separation into a divorce, a motion is required to change the parties' marital status.
If you have any questions about how much it costs to file for divorce in Michigan, contact us today! We will be happy to provide legal advice for all of your questions and help guide you through this process to feel overwhelming!
The costs of obtaining a divorce are complex and can vary based on the specific circumstances of each case. Costs can also vary based on where the case is filed.
Our Michigan Divorce Lawyers provide a free consultation to help you understand your legal rights as an unmarried person, what type of separation agreement is best for you and your family, how much it will cost to file for divorce in Michigan, or if we can represent you in Court with no upfront fees.
We have helped many families work through difficult situations, including child custody disputes or domestic violence claims related to spousal abuse. Let us know how we can be helpful!