No, It does not matter who files for divorce first in Michigan divorce proceedings
Does it matter who files for divorce first in Michigan? When it comes to getting a divorce, many couples wonder who should file for divorce first. In some cases, it might not matter who files for divorce first.
However, in other cases, it could make a big difference. We will explore the pros and cons of one spouse filing for divorce first. We will also provide tips on making the process as smooth as possible for all parties involved.
To determine if there is any benefit to filing the divorce complaint first, you must understand how Michigan divorces unfold. It can be a complicated process. Talk to an experienced divorce attorney when making these decisions.
Filing the divorce complaint is the very start of the divorce process
A Michigan divorce starts with the filing of a divorce complaint. This is the start of the divorce proceedings. The complaint is filed with the court by one spouse, the plaintiff. The plaintiff is the party that files the divorce case.
The other spouse will be served with a summons and a copy of the complaint. The other spouse is known as Defendant.
The summons gives Defendant a certain amount of time to answer the complaint. If Defendant does not answer within that timeframe, a default judgment may be entered against them. This is how the divorce process starts under Michigan divorce laws.
Considering that Michigan is a no-fault divorce state, does it matter who files first?
Michigan is a no-fault divorce state. As such, neither spouse has to allege fault to get a divorce. It is enough that one of the parties does not wish to remain married any longer. Being a no-fault divorce state lessens the need to file first.
Michigan Divorce Attorneys can guide the need to file first
There is a lot that goes into filing for divorce in Michigan. Determining if there is a need for one spouse to file first can be complicated. A divorce lawyer can help explain the process and what to expect.
A lawyer can ensure you have all of your legal rights before you file the complaint. In all marriages, property division will need to be addressed. All property accumulated during the marriage relationship is generally considered marital property. There are occasions where filing first makes sense.
In most divorce cases, spousal support is also a factor to be considered. If you are the spouse who makes less income, there are times when filing first can ensure you will receive spousal support from the beginning of the case.
What about marriages with minor children?
You will want to protect your family by filing for divorce and the appropriate motions. In marriages with minor children, your divorce case will consider child custody, parenting time, and child support factors. Court proceedings will be held to determine these initial factors.
Divorce attorneys can be instrumental in ensuring your parental rights are protected. Ensure you consult an attorney when deciding when and what to file in your divorce case.
Five Advantages of Filing for divorce first
There are many instances where there is an advantage to filing for divorce first. These vary from case to case, and if you feel you need to file first, it is advisable to talk to a divorce attorney.
1. You get to select the jurisdiction the case is filed
When you file for divorce in Michigan, you select what court you file the divorce papers. You file in the Michigan Court located in the County where you reside. You have to live in Michigan for six months and the County for ten days.
In many cases, it is possible that a couple could file in different states or different counties. The general rule is whoever files first is where the case will be heard. Although you would think cases are determined in the same way regardless of jurisdiction, this is not true.
The advantage of filing first is you select the jurisdiction. If one spouse has resided in Wayne County and the other lives in Monroe County, the party that files will choose which County the case is filed.
2. You get more time to prepare
When filing for divorce in Michigan, the party that files first is the party that starts the clock on the case. The party that decided to file first has unlimited time to get their case together. They have the opportunity to present their legal issues in a manner of their choosing.
The spouse files the complaint and starts the case. This spouse has time to talk to their family, friends, and professionals to get their best case presented first to the divorce court.
Once a case is filed, some deadlines must be met. The other spouse only has 21 days is served by personal service and 28 days in any different manner to file a response. If they do not quickly answer the divorce complaint, they risk being defaulted.
3. You get more control over the divorce case
When a spouse files first, they get more control of the divorce proceedings. If they include various motions with the complaint and summons, they will have an initial hearing scheduled and set the initial court schedule for the case.
It is common in divorce cases in Michigan with minor children for a complaint accompanied by various motions. These motions can deal with multiple topics, from child custody and child support to paying your existing credit card debt.
4. You can protect your property
All marriages deal with the division of the marital estate. A status quo order requires the parties to pay marital bills and maintain health insurance on the other spouse. It is common for status quo orders to be included when a party files first in a divorce in Michigan.
As you can see, filing first is essential if you are fearful that your spouse will not maintain health insurance coverage on you. It is also necessary if you fear your spouse will either squander the assets your family has accumulated or that they will not maintain and pay the marital bills.
5. You can protect yourself and your children with an ex parte order
Ex parte orders are orders that the Judge assigned to your case signs without a hearing. Not having a hearing means the Judge only relies on the information provided in the ex parte motion supported by an affidavit.
An automatic temporary restraining order is often needed when filing first. These are power tools that can protect yourself and your children.
Child Custody Ex Parte Orders
Child custody is one of the essential considerations when filing for divorce in Michigan. Child custody ex parte orders are widespread. They generally provide for legal custody to de decide temporarily. This temporary order often gives joint custody to both parents regarding legal custody.
Often child custody orders include a child support order and a parenting time order. Child custody, parenting time, and child support orders are essential for supporting your minor children. If you feel you do not want a particular party to watch your child you can file an ex parte order and prevent this upon the filing of your divorce case.
Spousal Support Ex Parte Orders
It is common to have a spouse file for spousal support when filing for divorce in Michigan. Spousal support is essential when one party makes a significantly higher daily income.
Marital Property Ex Parte Orders
There are often property division type orders entered when divorce cases are filed. If you fear one spouse is hiding assets, you will need an order maintaining the status quo of marital assets such as the marital home, investment accounts, and other assets.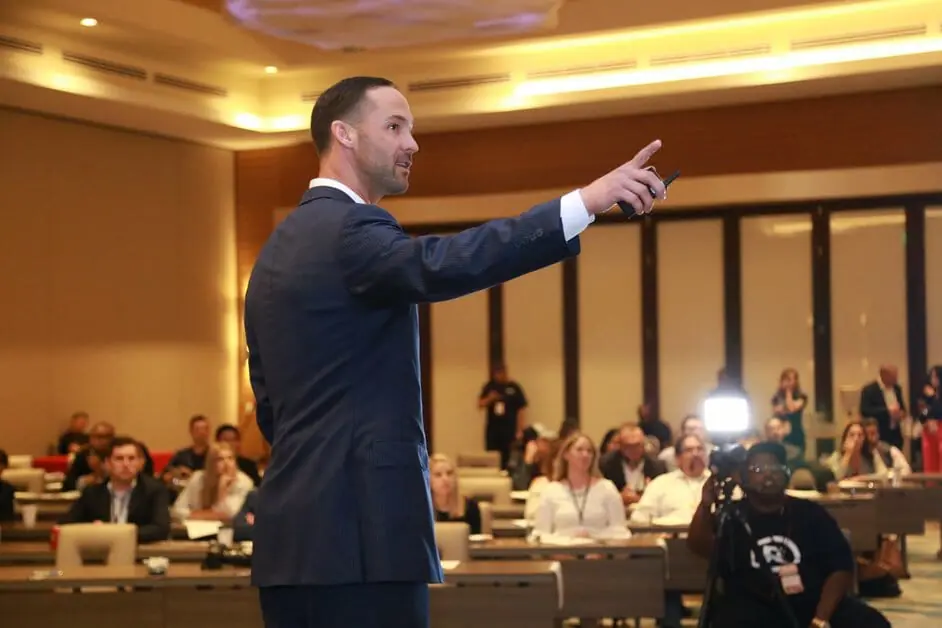 Three disadvantages of not filing for divorce first
There are many disadvantages to not filing a divorce complaint first. The following are some of the drawbacks. Each case is different, and it would be wise to consult with an experienced divorce lawyer before deciding if filing first is worth these potential drawbacks.
1. Paying the filing fee
The spouse that files the divorce complaint has to pay the filing fee. In Michigan, that is $175 for a divorce without minor children. A Divorce filing fee is $260 if there are minor children. The divorce cost is one of the main disadvantages of filing first.
2. Having a deadline to file an answer
The spouse that files the divorce complaint serves this on the other spouse. The other spouse only has 21 days if service was done in person. The service process time would be 28 days if another form of service were used.
3. Urgency in finding a divorce attorney
Once the divorce process is initiated and the other spouse is served, an answer must be filed. You only have a few weeks to talk to a lawyer and file an appropriate answer, as indicated above.
If you were not thinking about divorce before being served, this is a lot to accomplish in a minimal time.
Divorce Laws are complicated. Talk to a divorce attorney today!
If you are ready to start a Michigan divorce, it is best to consult with an experienced lawyer. A lawyer can help you understand the process and what to expect. The lawyer can also help ensure that your rights are protected during the Michigan divorce process.
Our skilled and experienced divorce attorneys at Bruce Law Firm have been helping people through this process for many years. We can provide the guidance you need to make the best decisions for your particular situation.
Get the legal services you need. Contact us today to schedule a free consultation. We will answer all of your questions and help you understand the divorce process and whether you need to file first.