Michigan Traffic Lawyers ready to assist you today!
Do you have one or more speeding tickets outstanding on your Michigan master driving record. Then you need to talk to a Michigan traffic attorney? Do you have multiple moving violations, unpaid parking tickets? Michigan Traffic Lawyers can be of assistance to resolve your driving citation.
Did you drive your vehicle through a red light or drive carelessly through a stop sign. Then you may need a Michigan traffic lawyer.  Did you cause a personal injury while operating a motor vehicle? If so it is imperative that you talk to a Michigan criminal defense lawyers.
Unfortunately, these seemingly minor issues could interfere with your ability to drive. At Bruce Law Firm, we know how much you rely on that ability, especially in Monroe County and throughout Southeast Michigan.
Call an Experienced Michigan Traffic Attorney 
Traffic laws in Michigan are stiff and can have severe consequences.  A Michigan DUI or drunk driving ticket can involve severe consequences. These can include steep fines, having your driver's license suspended, increased insurance rates, mandatory classes, or community service.
We will examine the specifics of your ticket. An officer that issues the traffic ticket will often make many subjective observations. Our Michigan traffic lawyer will examine your driving citations to review where the violation occurred and the offense's specifics. From here our lawyers will review your options.
Depending on a traffic violation and its severity and the number of points on your license, you can face serious consequences. These consequences can include fines, jail time, loss of your driving privileges, and an increase in your insurance premiums. Our Michigan Traffic Lawyers will seek to limit your exposure to these consequences.
Do Not Risk Your Driver's License. Michigan Traffic Lawyers can help.
Do not put your Michigan Driver's License at risk. If you have been charged with any moving violations, contact an attorney. If you have multiple unpaid parking tickets or have been accused of a criminal traffic violation, contact our law office today.
The experienced traffic attorneys at Bruce Law Firm will review your case. Our Michigan lawyers will represent you to ensure your rights are protected. We will work to ensure that you maintain your driver's license.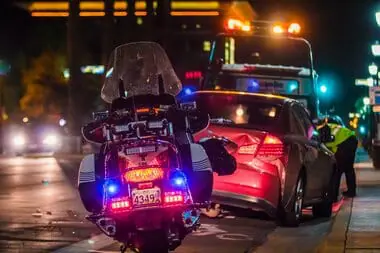 What Are Michigan Traffic Violations? 
Many traffic violations can permanently affect your Michigan driving record. These traffic violations can increase your vehicle insurance rates and result in fines, a revoked license, and possible jail time. 
Traffic violations in Michigan can be divided into civil infractions and criminal offenses.  A civil infraction is not a crime and cannot result in jail time.  It usually involves the paying of a fine. A criminal offense can be either a misdemeanor or felony depending on the severity of the offence and can involve either jail or prison. 
It is important to talk to Michigan traffic lawyers to review any traffic ticket you receive.  Here is a comprehensive list of violations of the Michigan vehicle code. The most common violations include but are not limited to the following:
No proof of insurance
Driving without a valid license
Reckless driving
Speeding tickets
Leaving the scene of an accident
Defective Equipment Violations 
If you receive a traffic ticket for any of these violations, contact our office. Our experienced Michigan Traffic attorney strives to keep traffic violations off of your record.  We can represent you with your legal issue.
Fighting a Traffic Ticket with a Traffic Lawyer Michigan
There is an important decision to make after you receive a traffic ticket. When you receive a traffic citation, you have two main options. You can accept responsibility and plea guilty to the ticket. On the other hand you can choose to fight the ticket.
Accept Responsibility and Pay the Fines
In the first option you can plead guilty to the citation and pay the scheduled fine. If you plead guilty, you are giving up the right to fight your ticket. There will be no hearing.
If the violation is a civil infraction, you will likely pay the associated court costs and fines. You would complete any required traffic training and incur any points and car insurance premium increases.
You may think that you do not need a lawyer if you decide to plead guilty. A defense attorney experienced with Michigan traffic violations can help you. A lawyer can reduce the charges to lesser offenses or work for a reduction in fines and points.
Plea Not Guilty and Set the Matter for a Hearing
The second option is you can plead not guilty to the traffic ticket set the matter for a a hearing. The hearing will be in the local district court in the County the offense took place. If you plead not guilty, you will have a hearing over the traffic ticket.
A formal or informal hearing will be scheduled during which you can contest the ticket. A formal hearing is heard in front of a district court judge. An informal hearing is heard in front of a magistrate. 
The police officer who issued the ticket must appear in Court to testify about the traffic stop circumstances. If you are found not guilty, the case is dismissed.
You will not have any record of the ticket on your Michigan master driving record. You will not incur any fines or costs because of the not guilty verdict. If you are found guilty, it is the same as pleading guilty, accordingly there is no risk for going to trial.
If the traffic ticket is criminal you must appear before a district court judge. It is in the district court where the ticket was issued that you will be prosecuted. You have the right to a hearing or a trial on your citation. In either case, you can present evidence that is favorable to your case. The officer that issued the ticket will also be present.
Fighting a traffic ticket violation in traffic court or criminal court is a challenging process. If you choose to proceed without an attorney you will still be resonsible for all criminal rules of procedure and the Michigan rules of evidence. The prosecutor on your case will be a lawyer and will know these rules. 
A skilled Michigan traffic ticket lawyer can assist you with preparing a defense to the charge. Your attorney will also be negotiating with the prosecutor for a favorable plea bargain.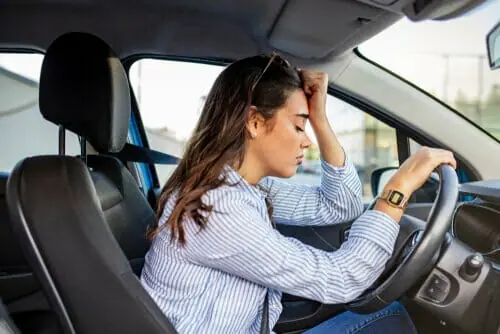 Bruce Law Firm has Traffic Ticket Defense Attorneys Ready to Assist You
If you have received a Monroe or Wayne County traffic ticket, you need to contact a criminal defense attorney. Each county in Michigan handles tickets differently. It is important to have an attorney familiar with the jurisdiction where your traffic ticket arose. A CDL lawyer can be of assistance.
Michigan Commercial Driver's License (CDL) Attorneys
If you are a professional driver, your commercial driver's license (CDL) is essential for your continued employment. CDL holders are held to a higher driving standard. CDL drivers face more severe penalties than typical motorists due to the nature and responsibility of their employment.
While any traffic offense can have an impact on your insurance, it can also impact your employment. Under Michigan law, certain traffic offenses committed by commercial drivers are classified as severe traffic violations.
The Michigan Motor Vehicle Code defines the following as traffic violations in a commercial motor vehicle:
Driving without a valid CDL
Driving without your CDL on your person
Residing in Michigan for longer than 30 days and driving with an out-of-state CDL
Speeding more than the speed limit by 15 or more miles per hour
Reckless Operation of a Vehicle
Traffic violation involving a serious injury
Failing to maintain a safe distance behind a motor vehicle
Operating a Vehicle While Intoxicated
Transporting Hazardous Materials
Speeding Tickets
Overweight Fines
Defective Equipment Violations
Unsecured Trailer Load
Failure to Control the Vehicle
Assured Clear Distance Ahead from Other Vehicle
Reckless Operation of a Motor Vehicle
Failure to Follow Traffic Control Devices & Signs
Using a Cell Phone or Texting while Driving
When your employment is at stake, you must obtain the representation of an experienced traffic lawyer in Michigan. 
A Michigan traffic ticket attorney at Bruce Law Firm has proven experience. Our law firm regularly represents commercial drivers. Our attorneys understand the importance of keeping your commercial driving record clean and fighting any traffic violations you encounter. 
If you are a truck driver who received a Michigan traffic citation, call today.  Our traffic attorneys may be able to appear for you.
Michigan Traffic Lawyers are available to talk today!
Bruce Law Firm has traffic lawyers to assist you with your traffic case. If you are charged with a civil infraction we often can appear in Court on your behalf.  You will not need to miss work and appear.  
Our traffic attorneys offer a free consultation to discuss you case.  Call today.