Bankruptcy Lawyers in Monroe, MI and Downriver Detroit
At Bruce Law Firm, we know that debts could be overpowering, and Michigan bankruptcy is a choice many individuals and businesses turn. If your debt is getting out of hand, and you need to find out more on the subject of insolvency or debt settlement, call our bankruptcy lawyers in Monroe, MI, to learn more.
What is a Michigan Bankruptcy?
A lot of men and women struggle to make ends meet. You might be living month to month, or by paycheck to paycheck, without feeling financially protected. Perhaps you're currently behind in your bills, and debt collectors are harassing you night and day. Whether your debts climbed gradually over time or an unanticipated event such as a job loss or sickness caused by debts that are out of control, the country's bankruptcy laws exist to give folks a chance at a new start. They may provide you the breathing space you want to get a handle on your finances.
The moment you file bankruptcy, your creditors have been barred from calling you or taking actions against your assets. This usually means the bill collector calls STOP, and any FORECLOSURE or even REPOSSESSION is stopped immediately. Not merely does filing bankruptcy remove your debt, but it may provide you time to determine what to do with your home and automobile. If that is something you are considering, your bankruptcy lawyer in Monroe, MI at Bruce Law Firm will assist with your bankruptcy options.
Bankruptcy Provides a new start for businesses and individuals dealing with a Wide Array of financial problems, including, but not limited to, the following:
Charge Card Debt — Most credit cards are unsecured; as unsecured loans, they're dischargeable from the Bankruptcy Court.
Tax Debt — Federal income taxation is qualified for a discharge in bankruptcy, provided that it meets specific standards. For example, it has to be associated with a tax return filed at least two decades back, which had a filing deadline over three decades ago, such as extensions. If the government secures a tax lien on your home before you declare bankruptcy, you might not have the ability to be given a discharge.
Home Foreclosures — As a secured debt, a mortgage isn't dischargeable in a Chapter 7 Bankruptcy if you don't surrender the house. But, Chapter 13 Bankruptcy lets you catch up on overdue payments and prevent a foreclosure.
Judgments — When a creditor has gone on an unpaid debt and got a judgment against you, that ruling might be dischargeable from the Bankruptcy Court, mostly if the underlying debt was unsecured. Judgments based on civil torts, for example, willful torts or drunk driving, are usually not dischargeable. Obtaining a discharge is more straightforward when the judgment creditor hasn't attached a lien to your house to satisfy the judgment. If the underlying debt is unsecured, then it might be discharged by the court.
Bankruptcy can be very complicated. If you're filing under Chapter 7, then you'll also have to document several supporting files, such as a schedule of your assets and liabilities, a schedule of your current income and expenses, a statement of your financial issues, and other related documents, in addition to a certificate demonstrating that you've gotten credit counseling and related documentation. We can assist you in preparing and submitting the vital records.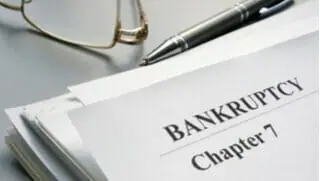 Michigan Chapter 7 Bankruptcy
In Chapter 7, straight bankruptcy, the debtor's funding assets have been sold to repay creditors in a specific settlement sequence. After those resources are sold and the proceeds, any remaining debts are discharged from the bankruptcy court. The debtor derives from the insolvency practically debt-free, prepared to generate a fresh start.
A frequent misconception is that people must sell off everything before being given a discharge of debt. This isn't so. The bankruptcy code offers numerous exemptions for a lot of your property, such as specific amounts for your house, auto, jewelry, clothes, tools of this trade, household furnishings, and other requirements. Many so-called Chapter 7″ liquidations" are now no-asset bankruptcies, in which all the borrower's qualified property is exempt, and nothing is sold in any way. Your Monroe bankruptcy attorney can help you figure out which property, if any, will have to be offered in bankruptcy.
Some debts are generally not dischargeable. For example, student loans and federal loans, and specific tax debt aren't generally dischargeable, and domestic relations orders like child support obligations can't be discharged. Again, a qualified Michigan bankruptcy lawyer can assess your current debt and allow you to understand precisely what a Chapter 7 can and can not do to you.
Chapter 7 is attractive to customers with a massive volume of unsecured debt, such as credit card debt or even health care bills. If you aren't qualified to apply for Chapter 7, or if your debt is primarily secured by property which you would like to keep, like your house, you might wish to think about filing Chapter 13. A Chapter 13 bankruptcy allows you to keep your assets in exchange for an agreement to make a series of payments.
Our lawyers will meet with you and take some opportunity to understand your distinctive situation and advise you on if Chapter 7 or Chapter 13, or possibly a non-bankruptcy alternative like debt settlement, is ideal for you.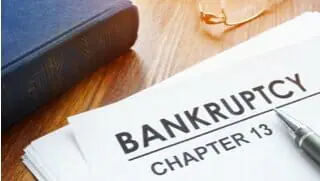 Michigan Chapter 13 Bankruptcy
A Chapter 13 debt adjustment entails collecting each customer's creditors and debts and creating a payment plan to repay those debts within three to five years. The plan is designed in such a manner you may make the payments from your current household income. Debts are corrected as required to produce this possible. At the conclusion of the Chapter 13 Plan, you can be given a discharge of any remaining debt.
You might wonder why you'd want to produce a three or pre-tax payment plan under Chapter 13, even once you're able to find a release of debt without even making payments under Chapter 7. Unlike Chapter 7, Chapter 13 doesn't need you to sell some of your personal property. Additionally, the sort of debt you've might not been dischargeable under Chapter 7 might be dischargeable ina Chapter 13. Another benefit of Chapter 13 is that it remains on your credit accounts for significantly less time than a seven does, which means it's possible to recover from bankruptcy and rebuild your credit faster. Ultimately, Chapter 13 doesn't have the revenue threshold and means evaluation condition that Chapter 7 does; therefore, it's much easier to be eligible for Chapter 13.
Among the desirable characteristics of Chapter 13 is the way it can avoid a foreclosure on your house. If you're in default on your mortgage as you've missed one or more obligations, the lender could be initiating a foreclosure proceeding to kick you out of your house and market the house; also, if selling the home does not pay back the mortgage, then you might continue to be responsible for any lack of Chapter 13 permits you to catch up with these obligations you missed by rolling them to the three or pre-tax payment program. Provided that you remain current in your payments going ahead, the lender can't foreclose.
A Chapter 13 payment plan is often called a "wage earner's plan."  Chapter 13 is appropriate when you've got a stable job or another common revenue source and can devote some of your disposable income into a monthly payment program. Chapter 13 can be suitable when you've got considerable amounts of debt secured with collateral, such as home loans, automobile loans, or furnishings and appliances that you purchased on credit. Chapter 13 permits you to maintain your resources while also becoming debt-free as time passes. Along with your financial obligation, you might want to think about if one or more of these loans have been co-signed by friends or relatives. Chapter 13 can shield them from getting their property assaulted to fulfill your debt.
Every circumstance is unique. Whether you need to file Chapter 13 or Chapter 7 or consider another alternative like debt settlement is dependent on your targets and your particular blend of assets, liabilities, expenses, and income.
Additonal Bankruptcy Information See Below.